Wrongful Death Attorney in White Plains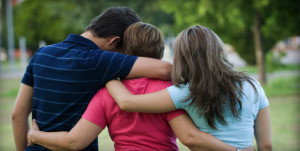 Representing Westchester and Bronx County families who face wrongful death claims
When the loss of a loved one was because of another person's actions or neglect, the family may have a claim for wrongful death. Those who are left behind try to heal the best they can, but they should also consider their legal options. If you have lost someone at the hands of another's neglect, you should hold them accountable for their actions. The Law Offices of Daniel A. Kalish have been representing victims of wrongful deaths for over 25 years. We understand this time is difficult but the loss of your loved one can burden you with lost wages, funeral expenses, and other unforeseen costs. You may be entitled to damages that can help you and your family relieve the stress of the future while you heal in the present. If you need our quality legal services, contact The Law Offices of Daniel A. Kalish.
What does "wrongful death" mean?
According to the New York Estates, Powers, and Trusts Code, a wrongful death claim requires the satisfaction of a few requirements. A wrongful death means that:
A death occurred
The death was caused by the wrongful action of another person
The action would have called for legal action if the person had lived
The deceased left behind one or more persons who have suffered a loss as a result of the death
The bereaved could be entitled to compensation
Who can file a wrongful death claim?
In New York, the personal representative of the estate must be the one to bring the lawsuit to court. In other states, anyone deeply affected by the loss can bring a suit, but New York handles wrongful death claims differently. That person can seek damages for the deceased person's heirs on their behalf.
Damages that can be recovered in New York
There are many damages that can be recovered by the family of a deceased person if the state allows for a wrongful death claim. New York does not allow for family members to recover for their pain and suffering, mental anguish or loss of companionship, even if the deceased was a child. If you have lost a loved one and have a valid wrongful death claim you could be entitled to:
Medical bills and health care expenses related to the person's final moments
Funeral and burial cost
Wages and benefits lost by the death of a loved one
Damages related to the support and services provided by the deceased
Pain and suffering endured by the deceased in his or her final moments
Any lost inheritance for surviving children
9% interest on the recovery awarded, starting from the date of death
Contact a White Plains law firm to ease you through your legal matter
The Law Offices of Daniel A. Kalish have served White Plains, Westchester County, and the Bronx with compassion and dedication for over 25 years. Wrongful death claims are terrible to endure and having a law firm that has your best interests in mind so that you can heal from your loss can alleviate unforeseen burdens while you focus on what is important. The Law Offices of Daniel A. Kalish will work to hold the negligent party accountable for the actions that were taken that led to the loss of your loved one. Allow our firm to assess your case and steer you through your legal options. We are here to help. If you need our legal services, contact The Law Offices of Daniel A. Kalish today.
Other Personal Injury Practice Areas