Product Liability Attorney in White Plains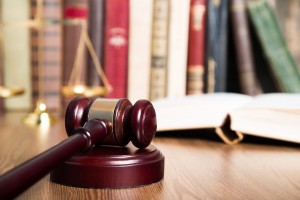 Representing Westchester and Bronx clients who were injured by defective products
When a consumer buys a product, they hope that the company has taken care and concern to ensure that they offer a quality product to the masses. We buy cars, household products, and industrial products with the idea that we are investing our money in a company that believes in excellence. When regular consumers buy a car or household product, they often put the safety of their family in the hands of the company they bought from or the manufacturer who made the product. When industrial workers buy safety equipment and other products for work, they are even more dependent on the quality of the product. Unfortunately, not all companies meet the level of quality one would hope. Some companies cut corners to cut costs. When this happens, the consumer can be injured. If you were hurt because of a product you bought, you should consider your legal options. If you need to consult with an attorney with experience, contact The Law Offices of Daniel A. Kalish.
Two types of product liability claims
When you are injured by a product, there are two types of product liability claims that may apply to your case: design defect and manufacturer's defect. A design defect is when a product's actual design is at fault for the injuries sustained by a person. In these cases, success depends on the ability of an attorney to prove that the injury could have been avoided with an alternative design that would have been safer, economically feasible, and just as practical.  A manufacturer's defect case is when a product is produced differently than it was intended. Products come with a design or a blueprint that explains how to properly manufacture the product. When a company deviates from the intended design and someone is hurt, they can be liable for a manufacturer's defect, allowing you to pursue damages.
Examples of product liability cases involving motor vehicles
There are quite a few examples of product liability cases related to motor vehicles, household products, and industrial products. Some recent product liability claims related to motor vehicle defects include:
SUVs with a high center of gravity prone to rolling over
Cars sold with tires susceptible to blowouts
Motorcycles that wobble at higher speeds
Cars with unintended acceleration
Aside from cases of motor vehicle issues, there are product liability cases based on the parts of a car too, including:
Brake systems
Batteries
Airbags
Seat belts
Gas and brake pedals
Household and industrial product liability cases
Consumers hope that when they buy a product, they can trust the quality of their investment. Quite a few household products have been responsible for the injuries of consumers, both recreational and non-recreational, including:
Children's toys
Baby cribs
Microwaves
Lawn mowers and snow blowers
Dishwashers
Heaters
Trampolines
When industrial workers buy a product, they trust that their safety is the company's first priority. Unfortunately, this is not always the case. Industrial workers have been injured and killed by many products, including:
Hand tools
Scaffolds
Ladders
Cranes
Farm equipment
Excavator couplers
Manufacturing equipment
Various construction equipment and vehicles
Contact a White Plains law firm to fight for your interests
Product liability cases can be complicated and difficult to prove. It takes the knowledge and skill of an experienced personal injury attorney to prove that the injury was caused by a design defect or a manufacturer's defect. If you have been injured by a product and believe that it was because of the design or the way it was manufactured, contact The Law Offices of Daniel A. Kalish to represent your matter in and out of court. We will meet with you, review your case, and help you navigate through your legal options. If you need our legal services, don't hesitate to call The Law Offices of Daniel A. Kalish.
Other Personal Injury Practice Areas